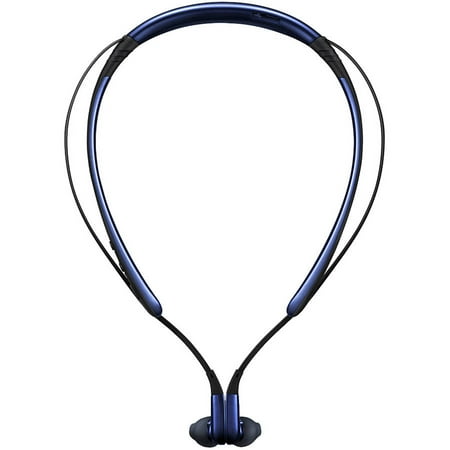 Hit the road with your favorite tunes when you wear Samsung Level U Wireless Headphones in Black Sapphire. These are comfortable, capable and stylish, and that makes this Level U brand a nice choice for high-quality music on the go. The Samsung wireless headphones are ergonomically designed for long-term wear. They contain large 12mm speaker units, and the active, dual-microphone noise reduction ensures quality sound and ease of wear. You can slip on a pair of these and enjoy your favorite artists. The best part is that you can enjoy your music for as long as you like and in comfort.
Samsung Level U Wireless Headphones:
12mm speaker units
Ergonomically designed
Level U headphones include dual-microphone noise reduction
Color: black sapphire
Reviews
This is really a great product and worth for price. A niche design and economical for customer to buy a great product with beautiful sounds quality. I'd strongly recommend my friends to go for it.
My new headset is serving pretty well. It is easy operate and maintains its charge. The ear plugs doesn't fit as well as I would like but still has a clear sound.
Last for days on standby with great sound quality specifically with my note 5. I will be upgrading to the pro eventually but the value battery and sound quality is excellent.
I work in Construction abs I am able to hear clearly and the person on the other Libre was able to hear me without the extra nose in the background… i am very happy with my purchase of this product… i also have 4 Samsung smart tvs and I can connect my headset to the tvs for private listening… i pretty much have most Samsung products because of the quality of their products
These things sound great, are comfortable to wear and the battery life is longer than stated. Other than a few personal items I see as flaws they are perfect balance of Quality/Sound/Comfort. Pro: Very lightweight and good sounding Con: Cord length is a little short for adults (I have had 4 people try and all say the same thing), if you turn your head while wearing the buds they tend to pull out or twist the band around your neck. Another 1/2-1inch would have been great! The new design of the earbuds is not as comfortable as the older squishy earbuds. all the new Samsung buds come with a part that sticks out and into the canal, this is not always comfortable and at times allows way to much sound to escape. My old wired buds stay in my ear much better and do not make me have to turn the volume up so loud to drown out back ground noises around me.
Is there a way to know when the battery is charged? I left the unit switched off after being connected for charging overnight, didn't use it until a few days later I switched it on and the battery was dead. Also, allowing for the fact I always have trouble with earbuds, can anyone give a helpful hint about inserting them so they stay firmly in place? and (3) 😉 does the unit have to be switched off during take-off and landing?
I used to have the Gear Circle SM-R130, those were EXCELLENT! Great range, excellent quality and a solid fit and finish. Sadly one of the earbuds stopped working >6 months . Samsung was pretty good about the warranty process. They sent me the Level U as a replacement. They aren't in the same performance wheel house as the Gear Circle. I am considering trying the Level U Pro and hoping the BT 4.1 and 200 mAh improve the performance.
Side piece on product broke. Can't find model in any pull down menu, so I can't register it or request service. Can't find serial number on product so I can't register it. Using reading glasses and magnifying lens! Therefore I can't get service for my product either. I also can't email customer support or chat since the the product doesn't show up in pull down menu.