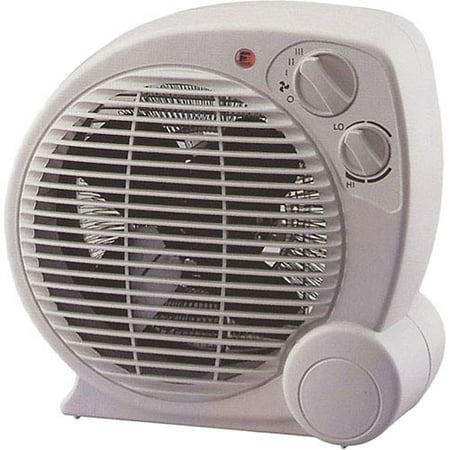 Stay warm all winter long with the Pelonis Fan Heater. It is an ideal solution for offices or for a room at home. It features three heat settings to ensure your optimal comfort. In addition, it has a fan-only setting to circulate the air in the room. This Pelonis heater can heat a small- to medium-size room up to 250 sq ft.
Pelonis Fan Heater:
Pelonis electric heater has 3 heat settings
Thermostat control
Fan only setting
5120 BTUs
1500W
Heats up to 250 sq ft
Pelonis electric heater model# HB211T
reviews
I bought this fan for under my desk. It's compact, stylish and effective. It was definitely worth the money. I also love the fact that it doubles as a fan and heater.
Pelonis is an excellent brand. I have 3 others and love them all !!
These little heaters are wonderful. Puts out a lot of heat for such a little unit. As soon as I get my pension check at the first of the month I'm going to buy a couple more !
For a small heater it works amazingly! It heats up a good sized room. IE. 400 sq ft+
I started using it and it really heated up my bedroom
This little heater is noisier than I thought it would be, but it does heat up a kitchen & a bathroom very quickly. If you have a space that you can close the door on, this heater would be great.
Not usable in the bedroom as it's much too loud. Even in other rooms the fan part is way too loud.