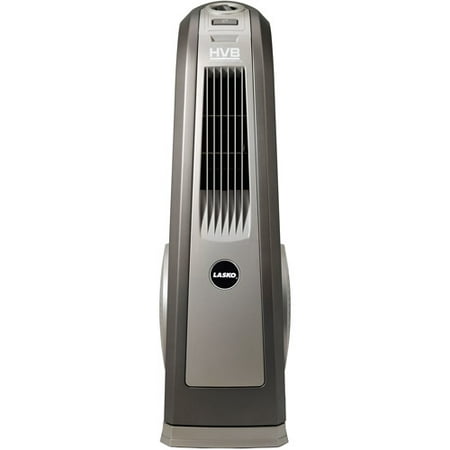 The Lasko high-velocity fan offers a high-powered motor that runs at three different speeds. This space-saving high-velocity oscillating fan also features a streamlined body and directional louvers for precision air delivery.
Lasko High-Velocity Fan
:
High-powered motor
Three powerhouse speeds
Easy-to-use, top-mounted controls
Easy-grip carrying handle
Directional louvers for precise air delivery
Streamlined body
High-velocity blower comes fully assembled
Fused safety plug
ETL listed
Lasko high-velocity fan model #4924
Note: To reduce the risk of electrical shock and fire please follow these safety instructions for the Lasko high-velocity blower fan:
Unplug power cord before installing, servicing, or moving the fan
Do not depend on the on/off switch as the sole means of disconnecting power when servicing or moving the fan—always unplug the power cord
Never leave children unattended when the fan is on or plugged in
Wherever possible, avoid the use of extension cords because they may overheat and cause a fire
Do not plug fan into any other cord-connected device, such as a power strip, cord reel, surge protector, multiple outlet adapters or outlet-type air fresheners because the use of such devices may create a fire hazard
Never operate any fan with a damaged cord or plug or after the fan malfunctions, has been dropped or damaged in any way
Do not block or tamper with the fan in any manner while it is in operation
Always place the fan on a stable, flat, level surface when operating in order to avoid the chance of the fan overturning
This fan is not intended for use in wet or damp locations
Never locate a fan where it may fall into a bathtub or other water container
Do not use fan in or near a window because rain may create an electrical hazard
Never use fan outdoors
Never use fan where flammable liquids are used or stored
Directions
:
Fabric Care Instructions: Follow instructions provided on the tag or packaging.
reviews
I bought this fan several years ago and I have to say, after owning a box fan for several years, I'm not going back to them. If you sit in front of this fan for longer than 5 minutes at about 10-20ft you WILL….get cold. I don't care what temperature it is inside the house you'll either want to move out of the way or turn it off. My box fan felt like it just moved the hot air around and didn't actually cool anything. The air flow is constant and much smoother than a box fan.
This stand up fan blows pretty strong air, it's a space savor. I ordered another one. Very satisfied customer
This fan is exceptional. Circulates the air great even on low. Love it!
This fan is awesome! It keeps you cool without feeling like you are being blown over! Would buy it again!
Bought one a month or so ago and it made such a difference in our garage I purchased another one for the basement. After using those round oscillating fans for years, this is amazing.
This is a great product different speeds, slimline design. I purchased this as I had seen one at my sons, and liked the way it works. He has had his for many years. Also like the feature that it is well balanced not like most of your normal upright fans that tip over easily. Would definitely recommend it.
I've owned this fan for 12 years and have used it daily the whole time. It is astoundingly powerful. It is loud but not in an annoying way, it's beautiful white noise that you will soon associate with sound sleep. After 7 years it lost some efficiency so I popped the side panel off and blew the dust out with an air compressor. That did the trick and it was back to out of the box condition for another 3 years. I've been dealing with it's reduced air flow (which is still better than an average stand fan) for 2 years now and am finally ready to buy a new one.
I love this product,because sometimes I can just use it instead of running my air conditioner. I'm the type of person who is always hot and with this fan I don't have to run up my electric bill running it all day.
Very disappointing, when i opened the pkg, it has scratched U used looks like it was a returned merchandise from the store. No remote control. I had to return it asap.