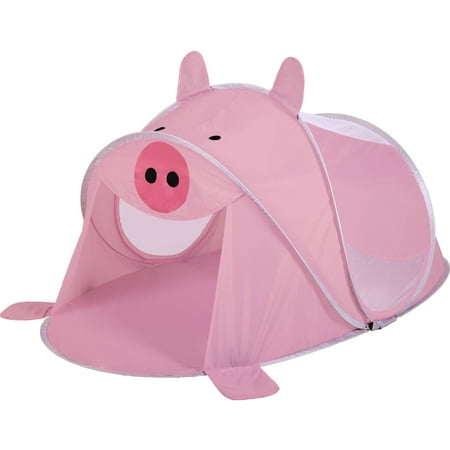 Kids will have hours of fun with this adorable pop-up tent. It's easy to use and set up and folds flat for storage.
Kids' Pop-Up Twiggy Tent:
Made of polyester taffeta and polyester mesh
Fast set-up
Easy to use
Hours of fun
Stores fast and flat
reviews
I bought this for my great granddaughter and loved it so much, I ordered another for my youngest granddaughter.
THIS TENT IS EASY TO SET UP AND FOLD UP WHEN NOT IN USE. ITS HUGE INSIDE,ENOUGH ROOM TO 2-3 GROWN-UPS.
We got this tent for my youngest as a gift for her third birthday. She absolutely LOVES it!!! She has had it for over a week now and has slept in it almost every night. She even has taken her naps in it as well. She plays in it during the day too! I actually ordered two because with the price being so low I was worried about the quality but so far it has been awesome! We set both tents up the other night and her two older sisters both had a camp out in the livingroom…they had the best time. Looks like I will be ordering another one so everyone has their own. I wish they had the ladybug or frog one in stock but the pig is super adorable. Great tent to play in!
Easy to put up and comes with a carry case
Simon the pig loves his tent.