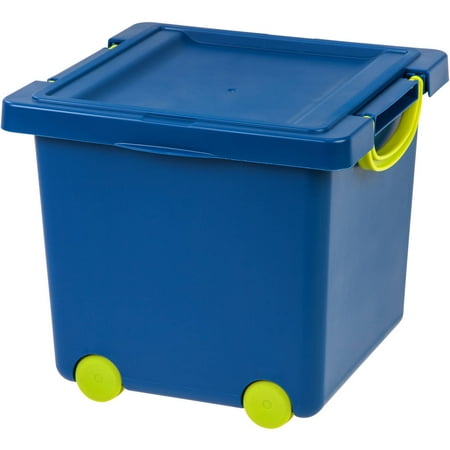 You deserve an organized life. This quality-made item will ensure that you have the order you need to work and live at your fullest and most comfortable potential.
Toy Storage Box, Pink:
Perfect for storing toys, books, puzzles, games and more
Stackable with or without lid
Dimensions: 13.32″L x 13.27″W x 11.77″H
Handles and wheels allow for easy portability
Grooves on lid allow multiple units to stack securely
reviews
It can fix all my children toys. And that the toy box can move.
Just what I wanted. I filled it with wrapped Lego 's for a birthday present. Put a big bow on top. Perfect present for my creative granddaughter.! And mom and dad will love it, too. She'll have a great storage bin to put them away in.
At $10 each it's on the pricey side vs. STERALITE made products but it's very well made. It only holds solids, not liquids as it has 4 small holes on the bottom. The kids are great and make these stackable.
This container looks smaller in the pictures than it really is. I use mine to hold craft supplies for my kids. They hold quite a bit of stuff. I like that the lids snap on and off, and that they roll around easily.
At first it looks like this is way too small but it fits more than it looks. I bought too for my one year olds toys. I alternate them everyday so he has one box with toys insteand of having all his toys out.